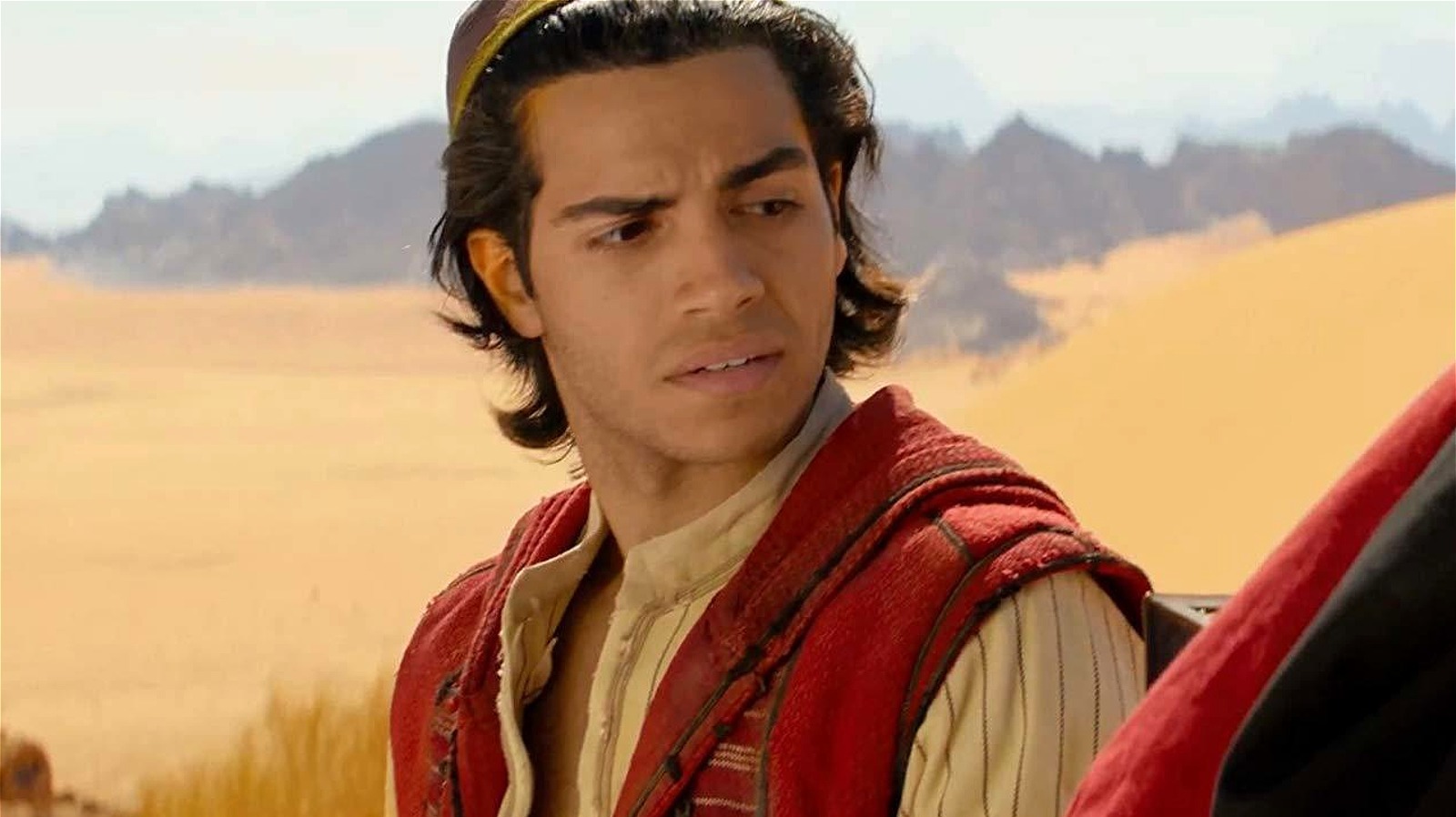 Aladdin Star Mena Massoud Has A Disappointing Update On The Sequel (And It's Probably For The Best) - Looper,According to Mena Massoud, it's looking like plans for the live-action "Aladdin" follow-up might have been thrown out.
Aladdin Star Mena Massoud Has A Disappointing Update On The Sequel (And It's Probably For The Best) – Looper
It may have been one of 2019's biggest money-makers, but it seems like the chances of seeing this whole new world again are few and far between. Based on the 1992 two-time Oscar-winning animated Disney classic, 2019's "Aladdin" – starring Will Smith and Mena Massoud — brought the animated Arabian musical to the realm of live action. And Aladdin wasn't the only one throwing out gold, as the film became a lean, mean, money-making machine, bringing in over $1 billion worldwide. With such success, a sequel was officially announced in 2020 with no confirmation of any returning cast or crew members. 
But according to Massoud, who portrays the titular bread-swiping thief-turned-prince, it's looking like plans for the follow-up might have been thrown out. On Twitter, when asked by @TheLuckLetter if an "Aladdin 2" is still happening, the "Reprisal" star simply answered, "Very unlikely at this point." Massoud had previously commented to Variety in December 2022 about a change of writers slowing down progress on the film, but this development indicates that the sequel has truly turned south. 
While some disappointed fans have a spot soft for the remake, such as one user who replied to Massoud's tweet, "Man! 'Aladdin' was the one live action remake that I enjoyed," it's safe to say that plenty of others are breathing a sigh of relief … and for good reason. 
Did the world really need a sequel to the Aladdin remake?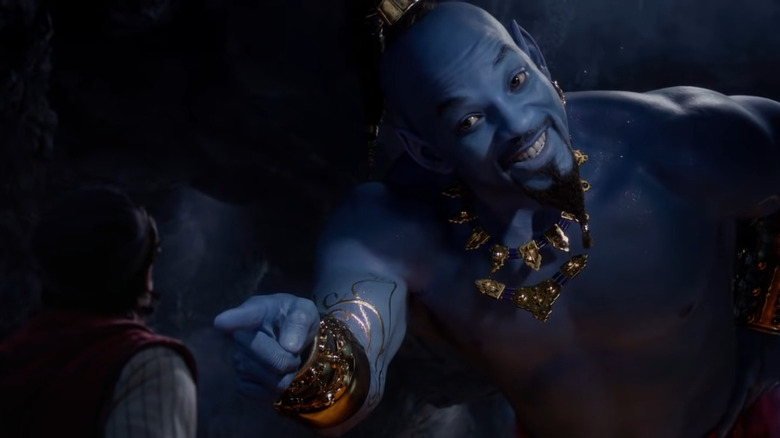 Walt Disney Studios/YouTube
The "Aladdin" remake may have gotten plenty of butts in seats to relive their childhood memories, but it's safe to say that the film's legacy is far flimsier than that of the original animated classic. Critics weren't especially loving of the film, giving it a 57% Tomatometer score on Rotten Tomatoes and saying that the remake, "never approaches the dazzling splendor of the animated original." It was certainly a tough act to follow, as the original film's lively animation, collection of catchy songs, and standout voice performance of Robin Williams as the Genie have kept "Aladdin" a beloved gem. Yet the remake — with its padded runtime, inconsistent acting, and questionable visuals — largely pales in comparison. 
And let's be real here: we know the real reason why Disney wants to make a sequel to 2019's ninth-highest grosser. But even that may blow up in their faces. Amongst Disney's line of live-action remakes, the few sequels they've produced have not paid off. Both 2016's "Alice Through the Looking Glass" and 2019's "Maleficent: Mistress of Evil" bombed at the box office, despite their predecessors being mega money-makers — with 2010's "Alice in Wonderland" even crossing the $1 billion mark.
We may never know if the sequelitis virus will attack the "Aladdin" follow-up, but as a Disney live-action remake, there's already a bevy of burdens it brings along that probably wouldn't do it any favors.  
One less Disney live-action remake is never a bad thing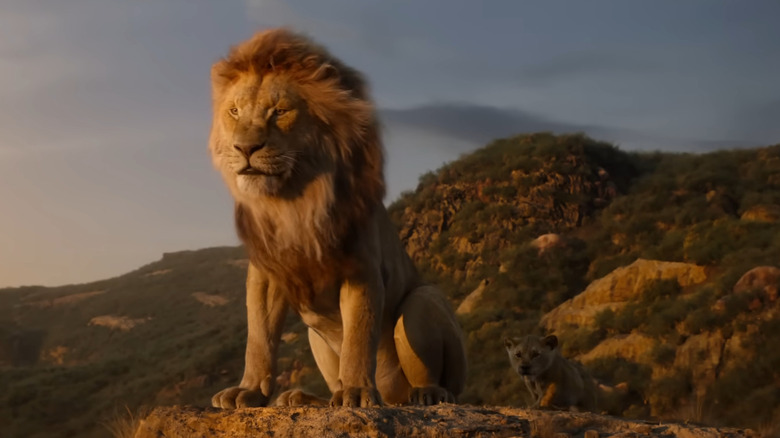 Walt Disney Studios/YouTube
News of the potential miss of an "Aladdin" sequel is sure to bring relief to many, as it means we'll have one less Disney live-action remake to have to suffer through. From "Dumbo" and "The Jungle Book" to "Beauty and the Beast" and "Pinocchio," you'd be hard-pressed to learn that one of your favorite Disney classics hasn't received the live-action treatment. And with still-to-come releases such as "Peter Pan and Wendy," "The Little Mermaid," and "Snow White," it's looking like this train won't stop anytime soon. 
While there are some decent releases every now and again, more often than not, these money-hungry movies are supremely inferior to their animated counterparts in just about every way. Their unnecessarily extended runtimes, butchering of the classic songs, bland art direction, and unappealing hyperrealistic character designs have made this collection the bane of many moviegoers. 
"Aladdin 2" was not the only announced follow-up. Both 2016's "Jungle Book" and 2021's "Cruella" have announced sequels in the works while  "Mufasa: The Lion King", a prequel to the 2019 photorealistic "Lion King" remake, is set for 2024. Time will tell if any of these cinematic continuations follow in the footsteps of the "Aladdin" sequel, but they're probably not worth getting hyped over regardless.